The 2022 Empowered Creator™️ Worksheet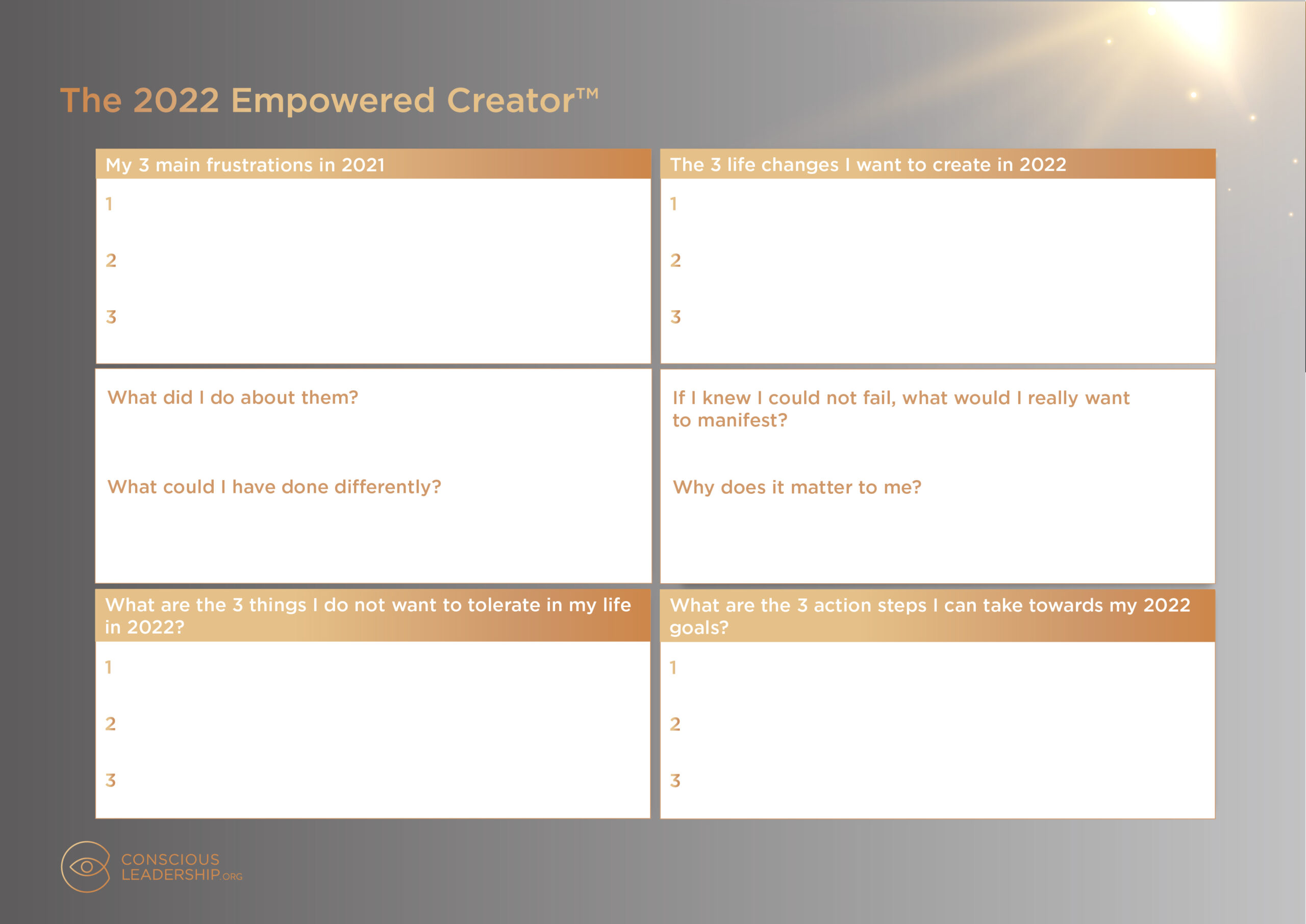 ConsciousLeadership.org wishes you all a peaceful and joyous holiday! We do hope that you take the time to show yourself the love you deserve and continue to do some inner work to level up your transformation.
If you are having trouble finding your footing, remind yourself that you are Consciously trying to be a better version of yourself, you are ready to embrace something new, and that you are on your way to find your most authentic self.
To help you achieve this, we have added in a treat! Here is The 2022 Empowered Creator worksheet just for you!