Conscious Leadership Monthly Digest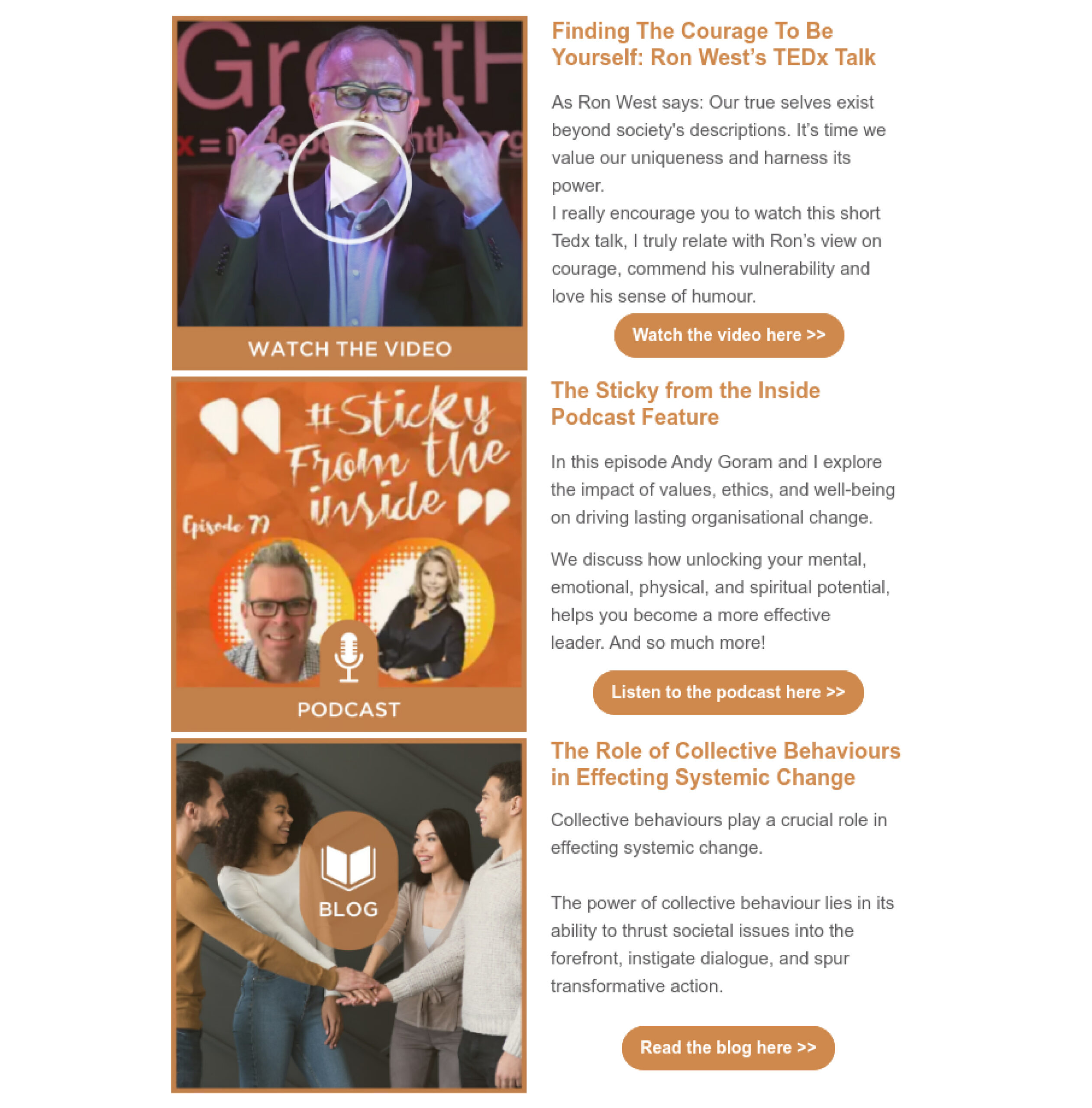 Join me in exploring the impact of values, ethics, and well-being on driving lasting organisational change in my podcast interview with Sticky from the Inside..In this month's issue, we also feature Ron West's TEDx Talk on Finding the Courage to be Yourself which focuses on valuing our uniqueness and harnessing its power. I also want to share our new blog on The Role of Collective Behaviours in Effecting Systemic Change and the power it holds to spur transformative action. And lastly, I hope you take some time to read The Ubunifu Lamu Initiative Story and share with me an endeavour that is close to my heart.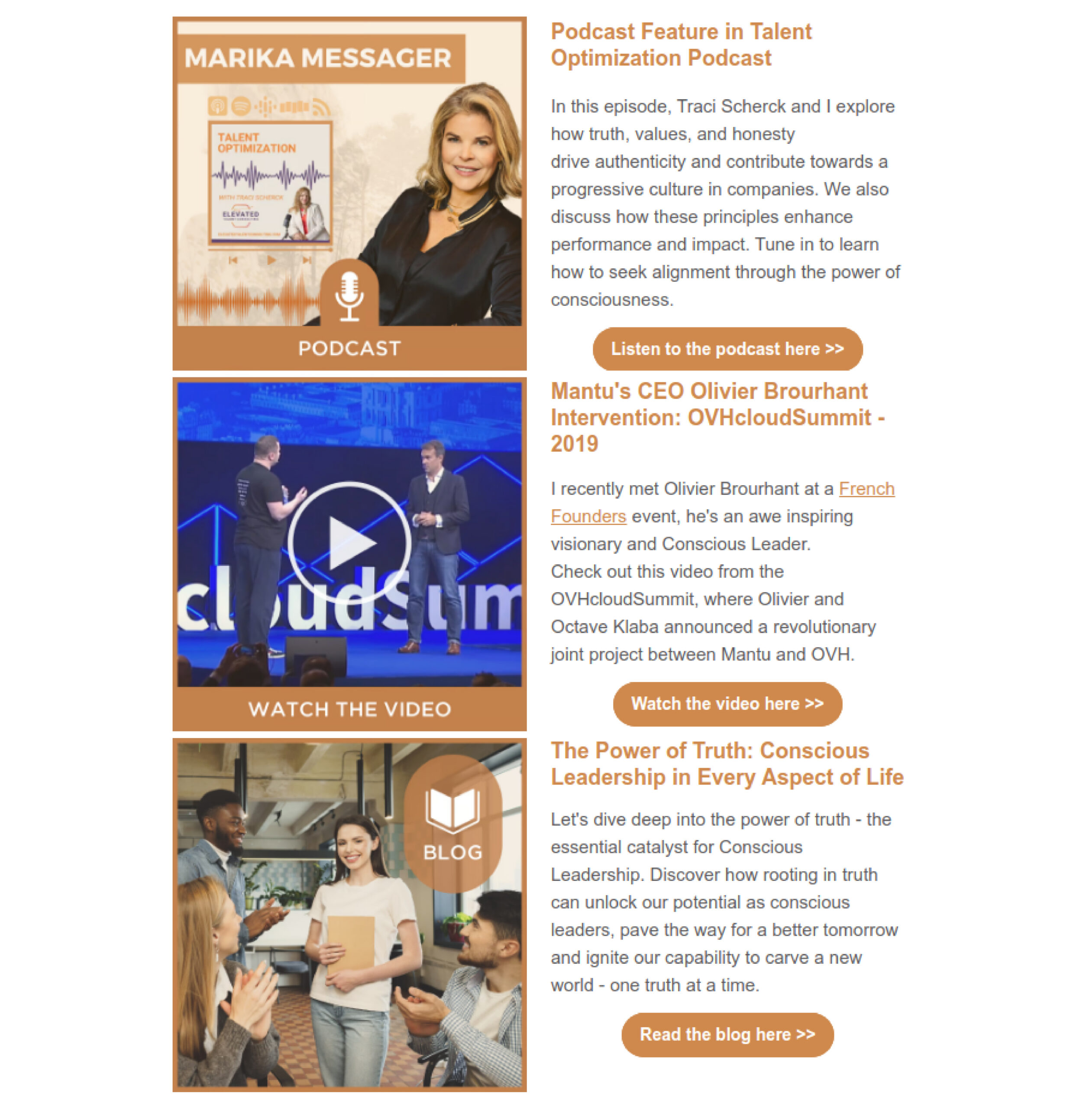 How do you seek alignment through the power of consciousness? For this month's newsletter, listen in on this discussion I had with Traci Scherck of the Talent Optimization Podcast. I would also like to share a TED Talk from Olivier Brourhant, an inspiring visionary where he reveals a revolutionary joint project between Mantu and OVH. And lastly, let's dive deep into the power of truth – the essential catalyst for Conscious Leadership in our new blog. We hope you like what we put together this month for you!
read more
Get tips and insights directly to your inbox