Conscious Leadership Monthly Digest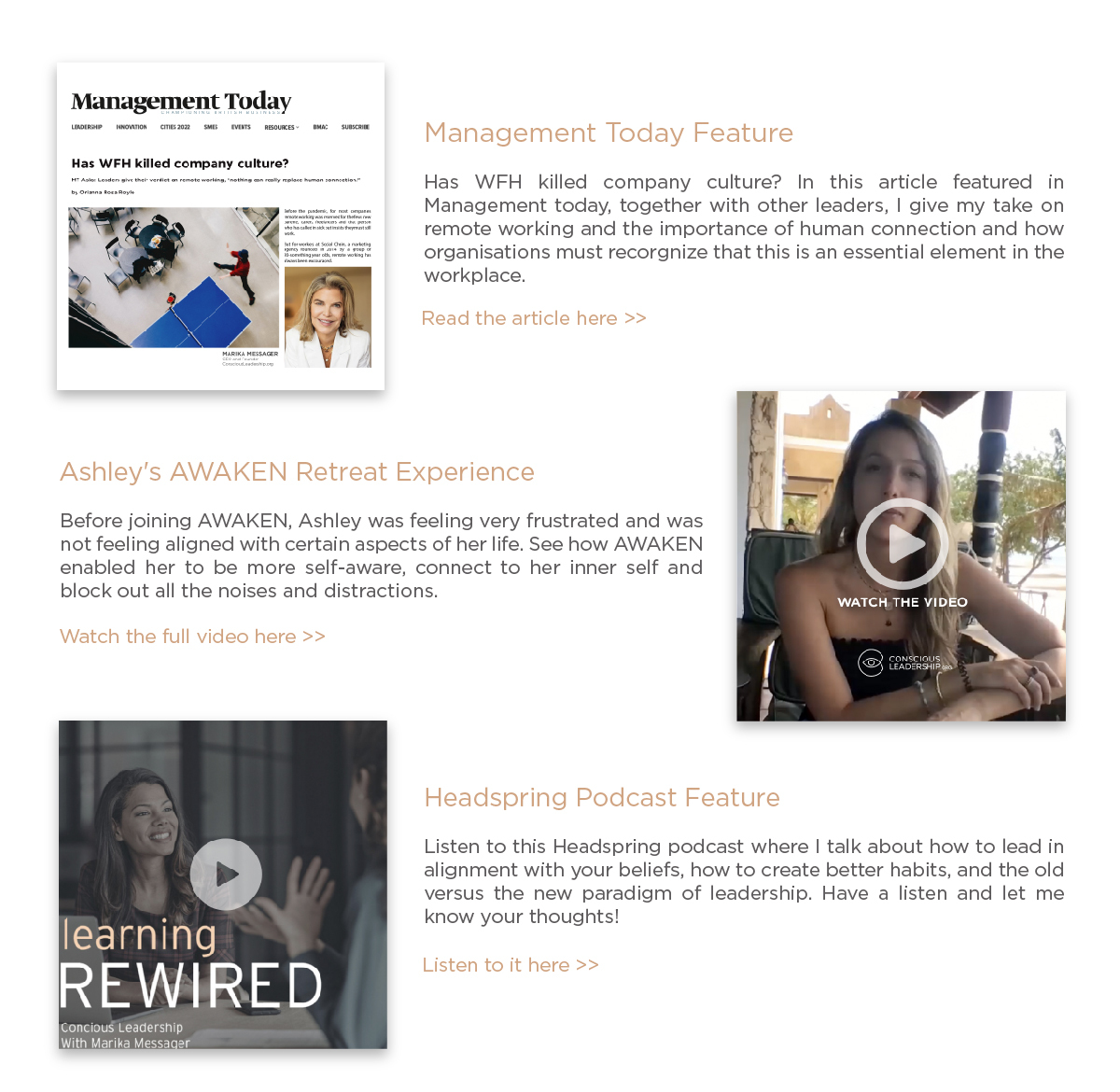 For the April issue of the CL Digest, we want to share my article featured in Management Today on how WFH has affected work culture. Also inviting you to listen to my Headspring podcast, Learning Rewired. Listen in on many relevant topics that I share on their channel. And lastly, to help you navigate difficult situations in your life, I've jotted down some no-nonsense tips in my new blog. All this and more, in our new issue.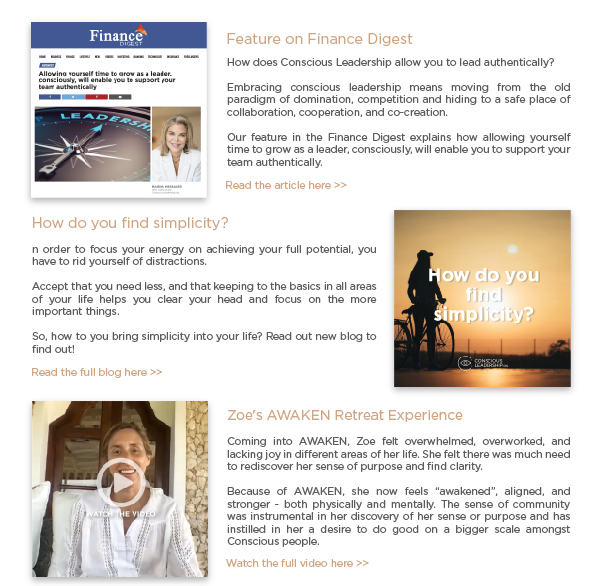 How does Conscious Leadership allow you to lead authentically? In this feature in Finance Digest, we share how embracing Consciousness can help you grow as a leader. We've also included guide on how to live a simpler life, just what you need in today's ever-changing world. And lastly, we want to send out some inspiration out there by sharing Zoe Sperling's experience in the AWAKEN retreat.
read more
Get tips and insights directly to your inbox