Conscious Leadership Monthly Digest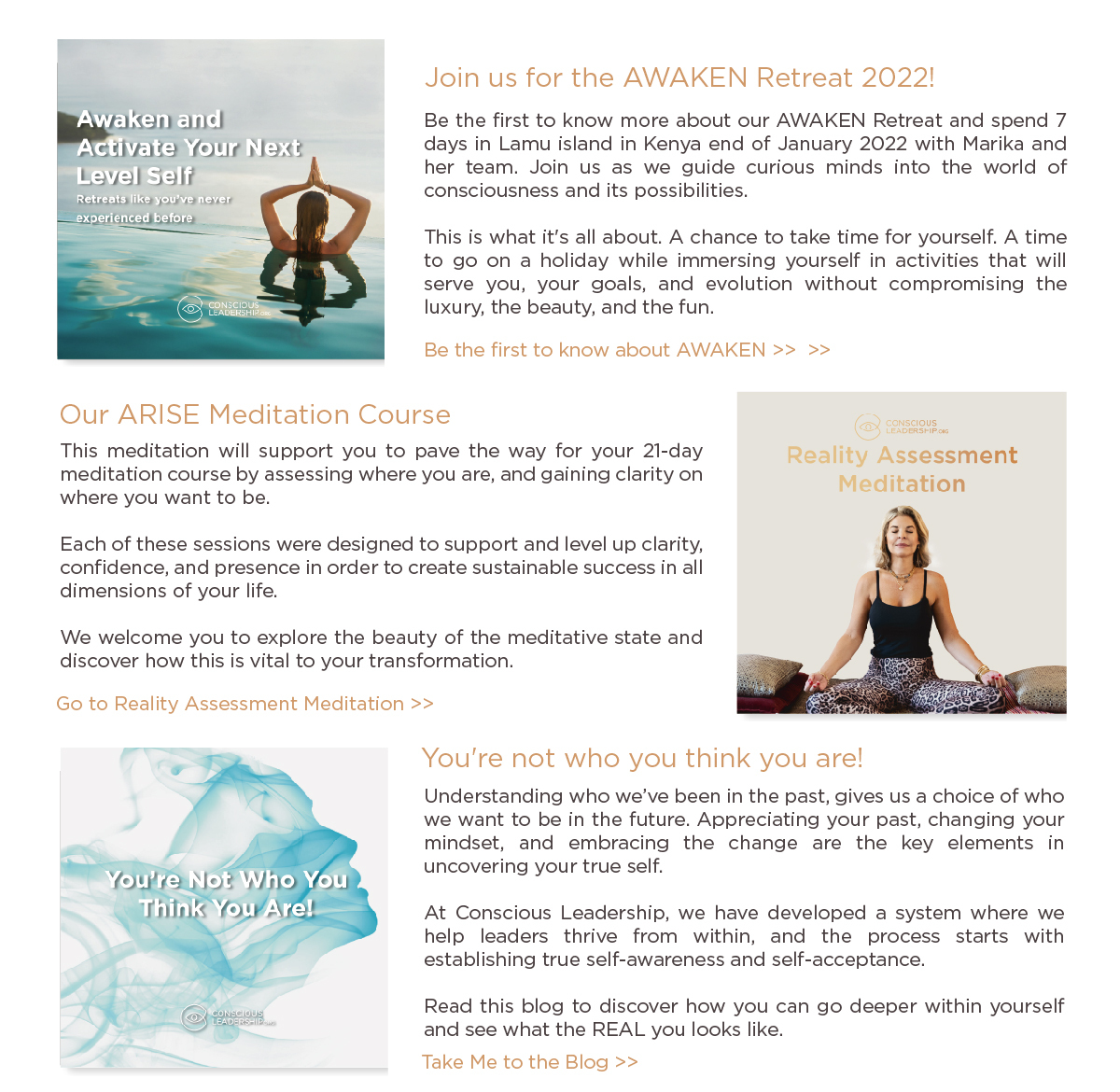 This month's issue is all about how understanding yourself can be instrumental in determining how your future would be. Our featured blog will help you go deeper into your Self and see what the REAL you looks like. And while you are in your quest of self-discovery, try out our ARISE Day 1 Meditation on Reality Assessment. We are counting the weeks before our AWAKEN Retreat 2022, this has been a dream in the making and we are excited to share this vision with you, look inside to find out more.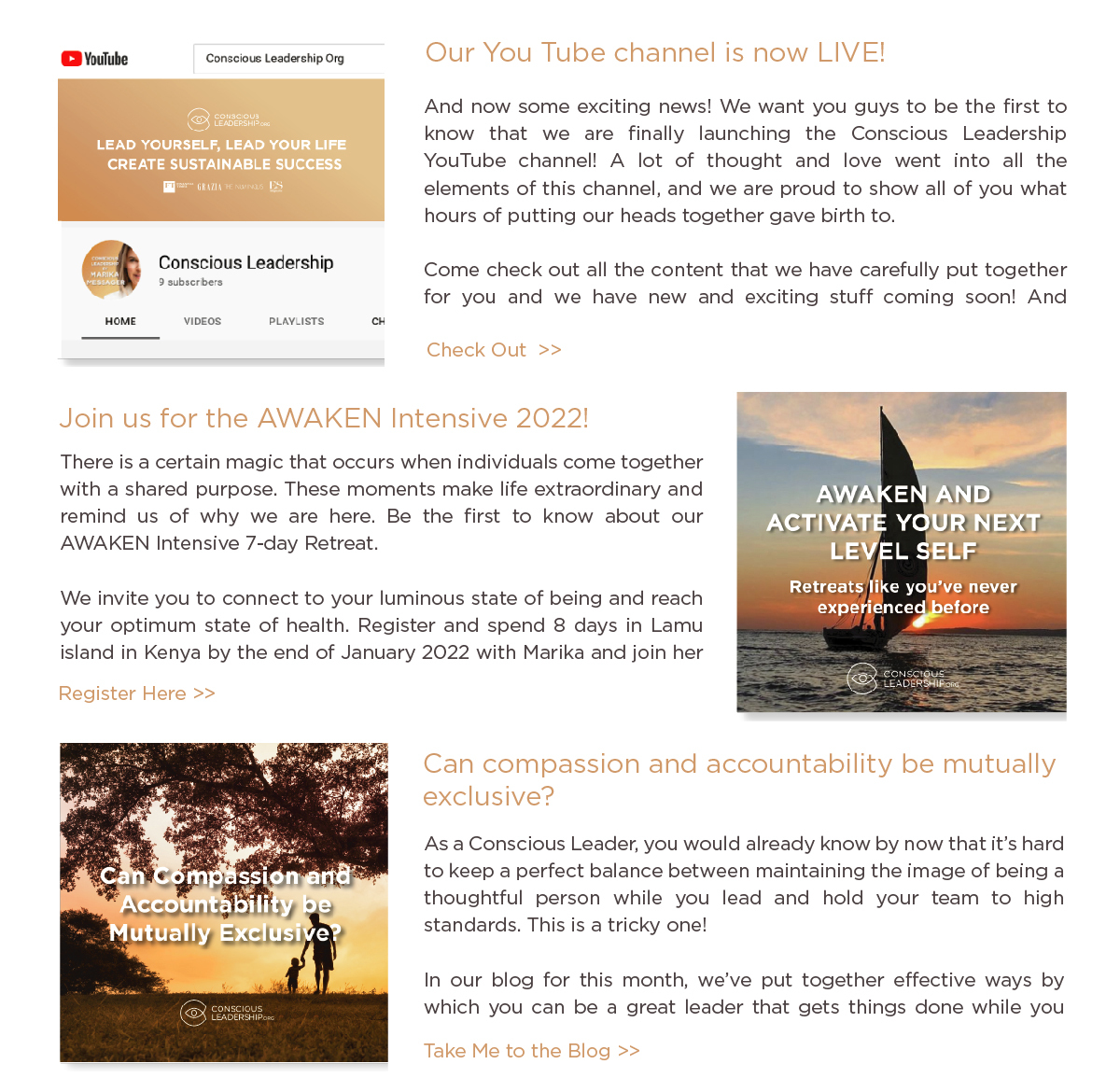 In this issue we share exciting news! We finally launched our YouTube channel! So, LIKE our videos and SUBSCRIBE to our channel. Sharing is caring, so please share our content with people you know! To add to this, the AWAKEN Intensive 2020 is now in the works and this time we invite you to spend 7 days in Lamu island in Kenya at the end of January 2022 with Marika, let us know if you are interested. Lastly, to keep you inspired, read our blog on how you can be a great leader that gets things done while you show your team that you have a heart that understands.
read more
Get tips and insights directly to your inbox