Conscious Leadership Monthly Digest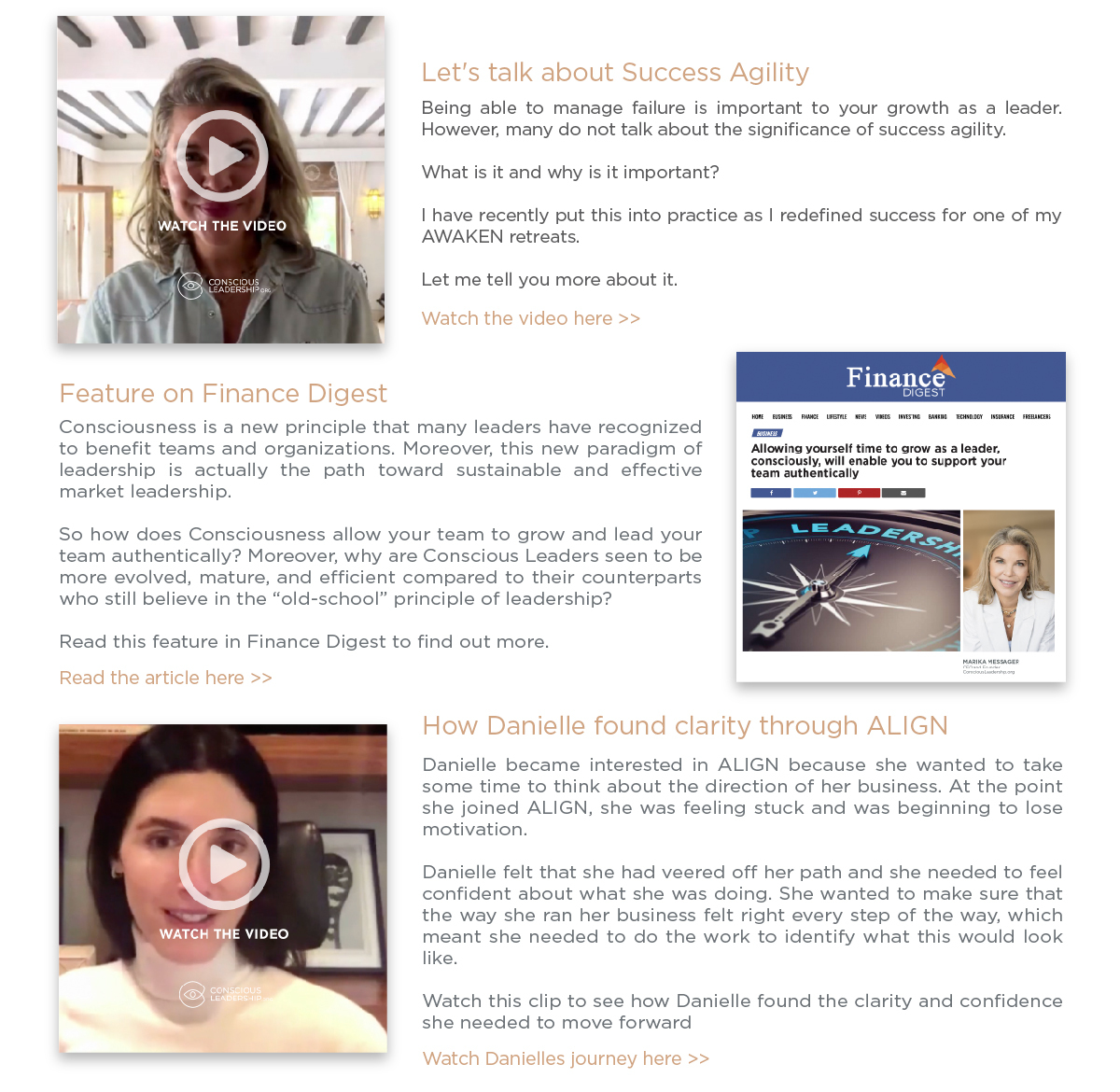 Conscious Leadership is a new paradigm of leadership that will lead the path toward sustainable and effective market leadership. For the month of September, we share with you how Consciousness will help you grow and lead authentically. We also want to share the valuable lesson of success agility and how this helps you level up in all areas of your life. And as a bonus, you will get free access to our 8-Steps Worksheet that will help you identify blockages that are getting in your way of achieving success.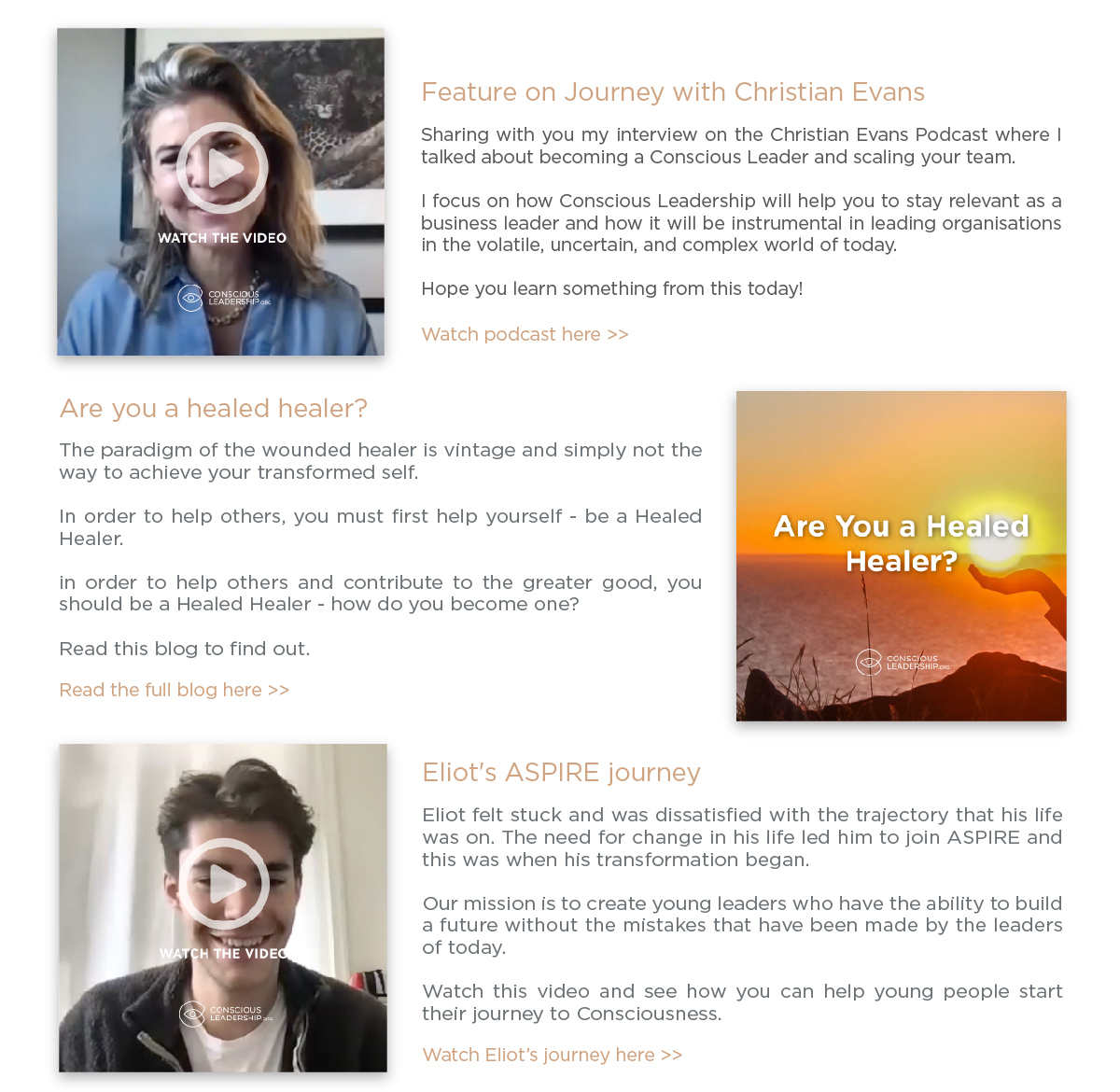 For the month of August, we want to share with you my feature on the Journey with Christian Evans Podcast where we discussed becoming Conscious Leadership and how you can scale your team. We are also excited to share with you our latest blog on the contrast between being a wounded healer vs a healed healer and how this is crucial in your mission to be of service to others. AND as a bonus we are throwing in a free quiz to assess what type of leader you are and we hope this gets you on the right track to starting your journey to consciousness.
read more
Get tips and insights directly to your inbox