Conscious Leadership Monthly Digest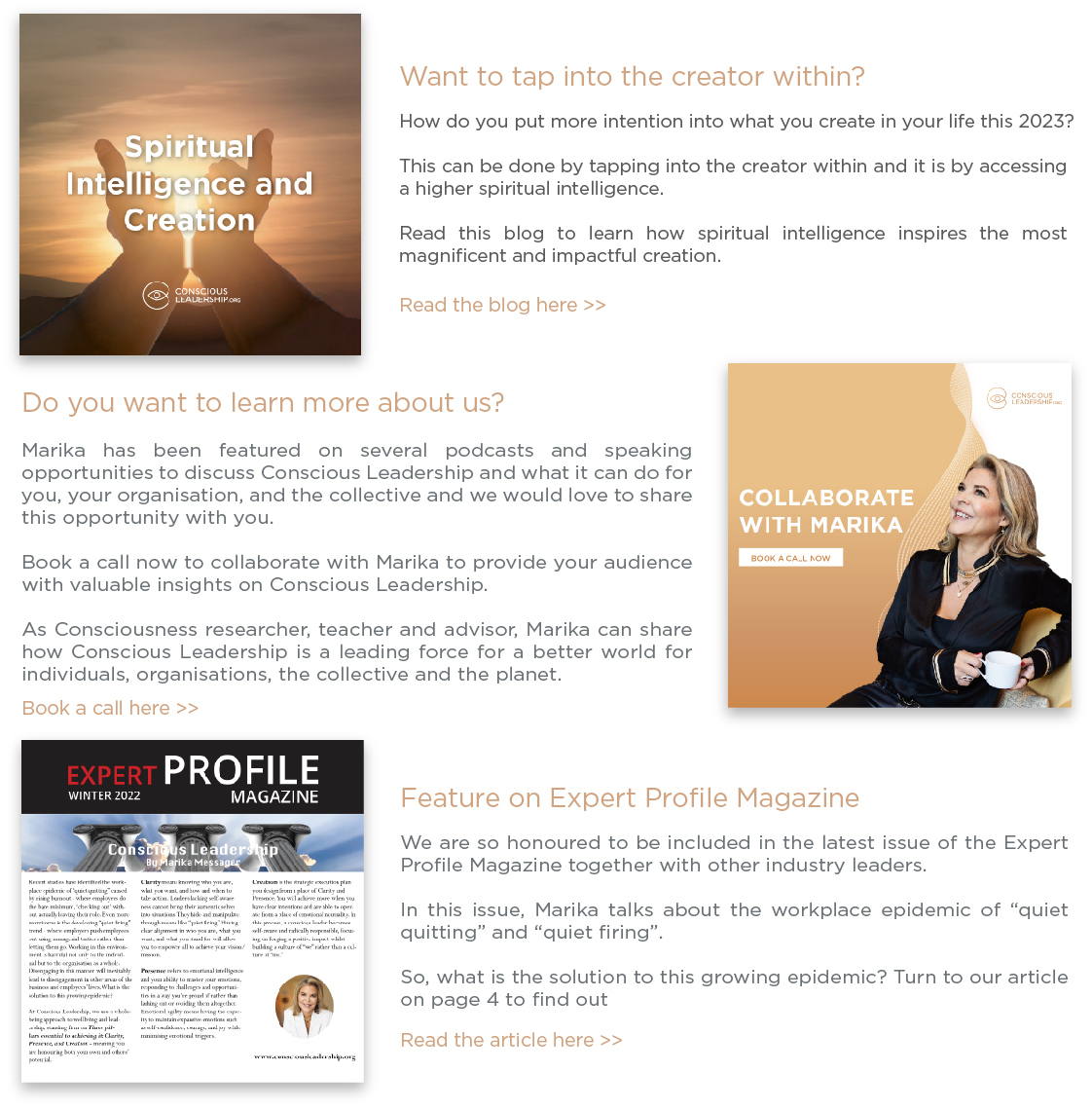 As we start 2023, we want to challenge you to put more intention into what you create and put out into the world. Sharing with you this blog on the link between spiritual intelligence and creation that will help you tap into the creator within. Check out our feature in the latest issue of Expert Profile Magazine where Marika talks about the workplace pandemic and how business leaders can remedy it.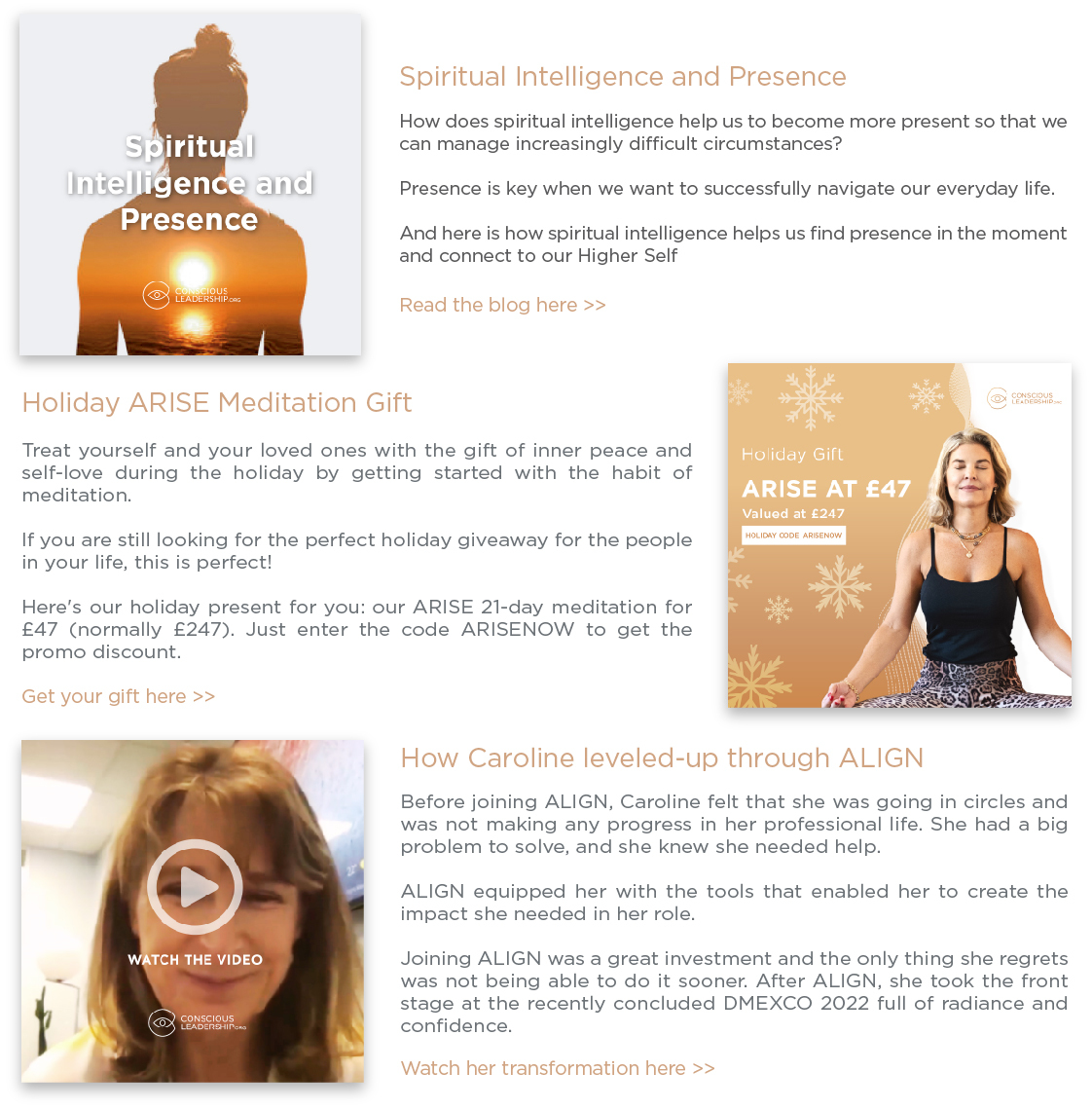 Happy Holidays! Conscious Leadership wishes you happiness in the loveliest of seasons. And to wrap the year up, we want to share with you the link between spiritual intelligence and presence in the hopes that this will help you keep your footing during the holiday season. We have also included FREE guided meditations to help you follow through with this.
read more
Get tips and insights directly to your inbox