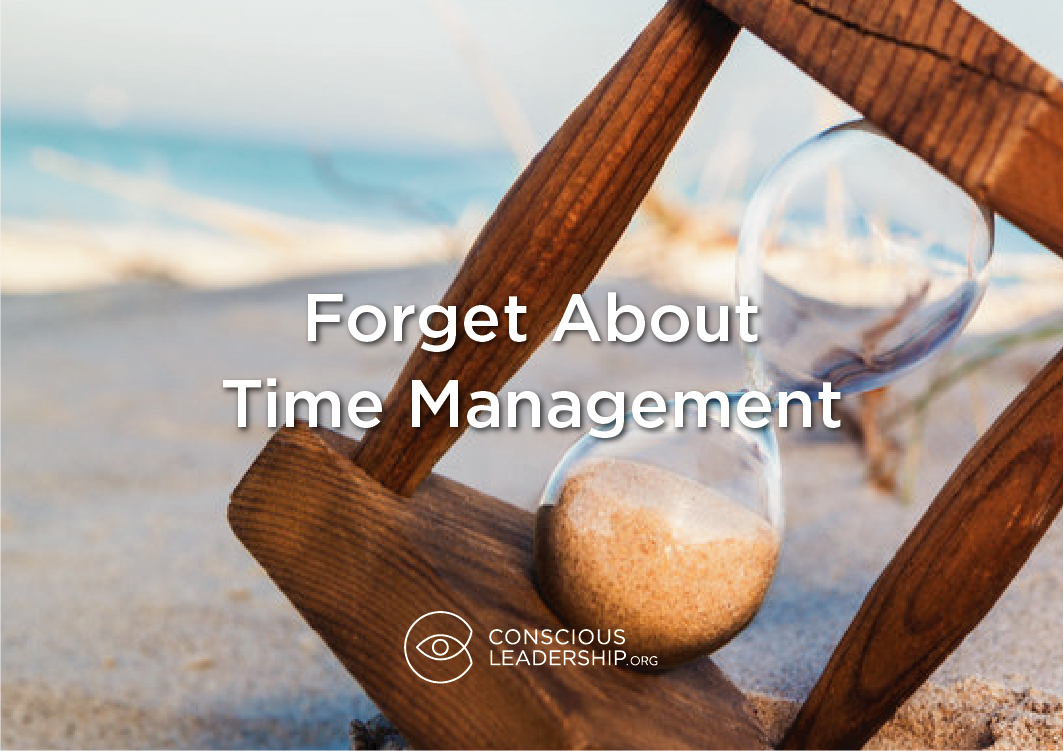 Forget About Time Management
It is said that time management is the key to being efficient and generating more output with less time.
Maximising your work day seems to be the logical solution. But the truth is, having to manage so many things in the limited hours of a day puts so much unnecessary stress on you – so FORGET about time management.
In this blog we are debunking this myth, plus we are giving you strategies that actually work to make you more productive.
Get tips and insights directly to your inbox
© ConsciousLeadership.Org 2020